Your Mesa AZ Sprinkler Repair & Installation Authority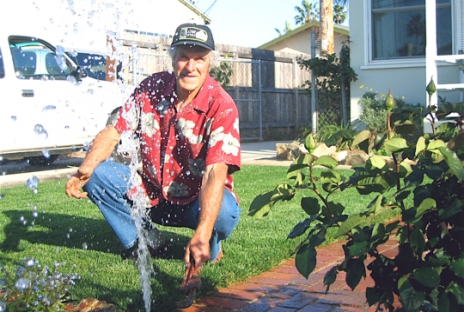 Summers in Mesa, Arizona can be hot with temperatures well over the hundred degree mark. Add this to the fact that we often see less than an inch of rainfall a month and we've got a recipe for brown Bermuda grass. Unless your sprinkler system is in good condition, the chances of a lush green lawn may never become a reality. If your sprinkler system isn't in great shape, there's no time to wait. Call our Mesa sprinkler repair specialists today.


As your local sprinkler repair authority, we are ready to help you keep all of your landscape looking its best. Each and every member of our staff is fully trained and prepared to handle ever aspect of sprinkler service and repair, which means that you'll never have to split a job over two or more contractors. Better yet, we go beyond regular sprinkler repair services to provide complete new installations, too. Whether your grass looks like a green and brown Dalmatian or a straw-colored mess, we've got professionals that can quickly diagnose and heal your lawn.
Customers Love Our Sprinkler Repair Team!
"I just had them out to get my system ready for summer. I haven't had my system serviced in years, and they took care of a couple leaks and reset the timer. Excellent service, fair prices, and all around good people." - Alex P. Mesa, AZ

---
"Finally a service professional that I can use FOREVER! As a service professional myself, I take note when someone is honest about doing the work they say they will, being there on time, and going out of their way to make the customer happy. I've called them twice, worked with two different people, and have been impressed both times." - David L. Mesa, AZ

---
"Ben did a great job. Showed up on time, had all the parts on him, and did exactly what he said he was going to do. Hard to find a sprinkler guy like that." - Adam S. Apache Junction, AZ

Our Mesa Sprinkler Repair Contractors Dig Their Jobs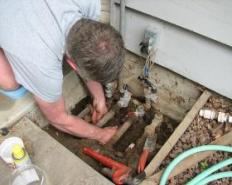 Our technicians will arrive at your home or business fully equipped to handle whatever problems they may find. We can repair broken valves, wiring, pop-up sprinkler heads, rotors, controllers (indoor, outdoor, satellite and solar), main and lateral line pipes and rain freeze sensors on the spot. We rarely have to return to the shop to pick up parts, and if we do we can often have them delivered by another member of our staff. We remain on site to limit repair time and get your system back up and running quickly.

Our Mesa, AZ sprinkler repair techs install new pumps, do extensive backflow testing and run new hard lines as well as being great at repairs. Whether you need a retrofit or addition to an old system, we can help you develop a plan and implement it while staying within a predetermined budget.
Our Irrigation Team Knows The Industry Like No One Else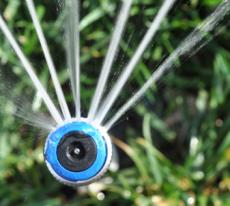 We make sure our team stays on top of the industry's latest developments, from water usage laws to the latest developments in irrigation equipment. If you have questions about your system, you can be assured that it will be answered in plain English. Our techs will make sure you are comfortable with what is going on every step of the way. We also provide written estimates before any work is done so you won't be surprised by the bill. We understand that our customers are our lifeblood and respecting them is an essential way to show it.

No job is too big. No job is too small. We handle everything from light residential to heavy commercial properties. Whether you have a full-scale commercial sprinkler system install or a simple masonry piece, we're your Mesa connection.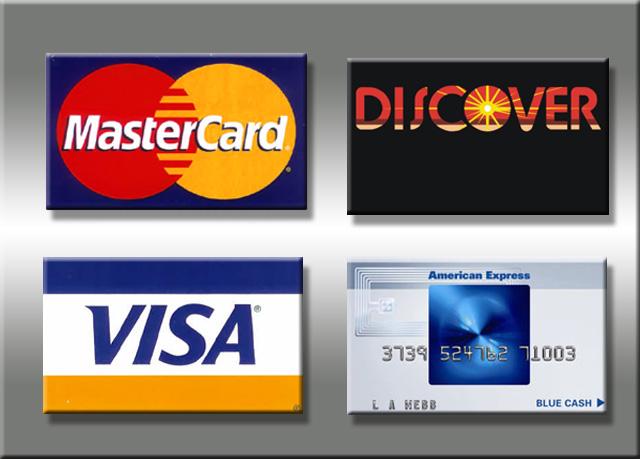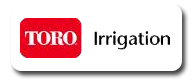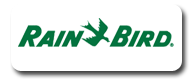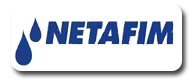 Proudly serving Mesa, AZ: 85201, 85202, 85203, 85204, 85205, 85206, 85207, 85208, 85210, 85211, 85212, 85213, 85214, 85215, 85216, 85274, 85275, 85277. We also serve the communities of Gilbert, Tempe, Chandler, Scottsdale, and Phoenix.

---
Mesa Sprinkler Repair | 480-630-3471 | 2504 E Fountain St Mesa AZ 85123